INSIGHTS: Interview with W. G. Snuffy Walden
composing scores for "The West Wing" and other shows.

Interviewed for MIX magazine by Mel Lambert in December 2000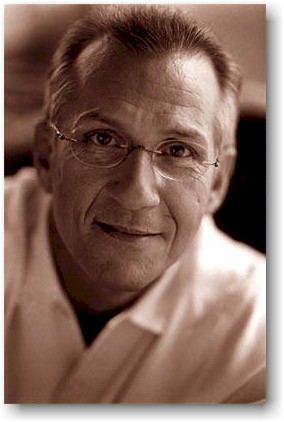 Photo by RAY KACHATORIAN

Born in Louisiana and raised in Texas, W. G. Snuffy Walden started piano lessons at the age of six before deciding that the self-taught method was a better choice. And he never looked back. His involvement with some of the most innovative shows on TV, including "thirtysomething," "The Wonder Years," "Ellen," "Rosanne," "Sisters," "I'll Fly Away" and "My So Called Life," culminated in a justly-deserved "Outstanding Achievement In Main Title Theme Music" Emmy Award this year for "The West Wing." (He has also received eight Emmy nominations.) Currently, Snuffy is scoring music for "The West Wing," "Once & Again," "The Drew Carey Show," "Roswell," "Providence," "Norm," "Three Sisters" and "The Street." His first guitar -based solo CD of guitar music - he is a virtuoso player - will be released in early 2001 on Windham Hill.
He has also worked on a variety of TV movies and mini-series, including "The Homecoming," "The Stand," "A Friend's Betrayal," "Rise And Walk: The Dennis Byrd Story," "Burning Bridges" and "Roe vs. Wade."

As a humble Texan guitar player, did you ever imagine yourself writing a weekly score for the hottest show on TV? And to take home an Emmy? Did you ever imagine yourself even working with a big orchestra?


No, I never dreamed I would be so successful at composing. It has all been such a gift. When I realized I wasn't going to be the next Clapton, I knew I had to do something. In 1985, I just started branching out - producing artists and trying to get into song writing. But this was the furthest thing from my mind. I never saw myself as composing for film and television. I was approached by agents because they needed guitar scores, and I fell into this groove. I was pretty sure for the first five or six years that they were going to find out that I didn't know what I was doing!
Even after I was doing successful shows like "Thirtysomething" and "Wonder Years," I was just looking at film and playing until something happened emotionally. That was my process. In the beginning I didn't even have a sequencer, just an engineer. We would roll tape until I got an idea that started to work, and we'd develop it and overdub on it. And that's how I did the scores.


The reason ["West Wing"] came together is that I got a call from Aaron Sorkin to do "Sports Night." He called because he loved "Thirtysomething." Aaron had never done television, always [screenplays] for "A Few Good Men" and "The American President;" movies like that. At the end of the year, [executive producers] Tommy [Thomas Schlamme] and Aaron said: "Listen, we're doing this little show called 'West Wing.' Do you know how to work with an orchestra?"

Did they think that the score needed that big orchestral feel?


In the beginning, they thought that we'd go with guitar, because we used that on "Sports Night." They thought we'll have some guitars, but not blues-based - it would "Americana" but with guitars. Then they started putting [the show] together, temping it with big orchestral stuff. They came to me and said that it just really works well with an orchestra.

From the down beat of "The West Wing" theme it's a magnificent build and, for me, a perfect prelude to the show. The pilot has a longer version?


Yes. For the pilot there was a 4 1/2-minute opening sequence that went into another 3 1/2-minute orchestral sequence. The first time I looked at it my jaw dropped. I went: "How are we going to do this?" Because in television you would never be able to get a budget for that size of orchestra. They said to me: "Why can't we do it?" "Because it cost too much money." And they said:" How do we go about doing it?"
[Executive producer] John Wells asked in one meeting: "Why don't we get the Musicians Union to make a deal with us?" I started a conversation through orchestrators and union people I knew, because you couldn't do it directly. All of a sudden I realized that everybody was going "OK, let's see if we can." We actually pulled that off. That's how we managed to do the pilot. The Union made a special low-budget agreement with "West Wing" for the pilot and the first year on a trial basis. Which they have now ratified for all of television. It allowed us to go in four or five times [a season] with a big orchestra and score the show.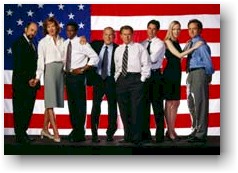 Where do you record the show's orchestral score?


At Warner Bros. [Burbank]. I go in with a scaled-down 50-piece orchestra and record pieces for different shows, and then fill in the rest with electronic devices. But it's deceiving. Once your ears hear the orchestra and the theme behind the main title - that big sweeping expanse of music - you're already buying it. But probably 65% of the score on "West Wing" is me playing electronics. I use that kind of a palate, because we have built up this incredible sample library.

What is you overall creative philosophy about writing music for film or TV?


My main job is to support the dramatic nature of the film, and to set up an atmosphere of believability and involvement, so that the viewer can get inside his own emotions about what is happening on the screen. If my music takes you out of the film, I've done it wrong.
Ed [Zwick] and Marshall [Herskovitz] [co-producers of "thirtysomething," "Once and Again" plus other shows] taught me this years ago. They forced me to understand film from the screenwriter's point of view: The "arc" of the scene - what the point is. I try to leave enough room in what I'm doing for a person to reflect on their personal experiences and react to a scene. Rather than me telling them, for example, that they're supposed to be sad.

Contrasting the main title theme for a show like "West Wing," and the incidental music heard throughout a particular episode - which obviously depends upon the action - how long does it take you to refine you sound signature for a main theme?


The process is different every time. I try to get feedback from the filmmaker. Generally, the ultimate process is still the same: it's still sitting down and looking at picture, and trying to feel something. In terms of "West Wing," the guys temped the main title with a piece of John William's music from The Olympics, so it was this big, heroic feel. They'd also asked me to do a sketch of a Phil Collins-kind of "Rock Heroic," a real pop kind of feel. I did both of those but it didn't speak to me in the same way. It wanted something that was more expansive and emotional.
The theme for "West Wing" is the most traditional thing I've ever written. And yet, we never dreamed it would have the cross-over. I thought the show was too smart, honestly, to ever get a cross-over audience. I don't know if will I ever get a chance to work again on a show with such a unique combination of public response, intelligence and high quality. The show leaves you with this kind of hopeful feeling, but you learn so much about the process of government.

For "West Wing," did you see the whole pilot episode, or edited highlights?


We actually scored the pilot, which was re-cut. The original pilot that we sold to the network was a hybrid of some big orchestral temp music and a score I did. Once it got picked up, we went back in and scored the show.
By the time it actually went on the air, the first couple of episodes had an electronic version of the theme, not the orchestra. It was the same arrangement, because by that time it had been orchestrated but 'the theme wasn't finished by the first scoring session. We actually recorded the main title theme during the second orchestral session, for Episode #3, I believe. But we dropped it back into the early episodes so that if you see it now, it has the new orchestral theme.

How do you choose what instrumentation to use?


It depends on the show. Generally, I'll put up the film, look at it, pick an arbitrary tempo, and play - whether it's a sequencer or a guitar. I try to use a completely different new palate for each series, because I do so many. The only way I can keep "Once And Again" from sounding like "West Wing," or West Wing" from sounding like "Providence" is by giving each one a different palate. "Providence" is a string quartet and nylon-stringed guitar. "Once And Again" is electronics and acoustic guitar, with some effects.

What is your focus for the music for "The Drew Cary Show" and "Norm?"


With "Drew" it was simple. The producers, Deb Oppenheimer and Bruce Helford, who I'd worked with before, wanted a garage band. But the show was set in a particular area of Cleveland, where it was a lot of Polish people. So polka comes to mind. We talked about it and [opted for] a garage band with an accordion. When I think of a great garage band, I think of the Rolling Stones. So the very early model for me was a Rolling Stones-like garage band with an accordion player. That's how I built the early cues. And it had a sound that we're still doing.
"Norm," on the other hand, has been through every kind of aberration; this year we are using a lot of vocal scatting that is put into a sampler. Before we write the music, I bring Leslie Smith who sings a whole bunch of different things. Then we change the pitch and timing, and build it out of that. I take a little snippet of this and a little snippet of that, put them together and add guitars. But each cue is a only a second or two - not much time to make much of a musical statement!

Some of your shows are scored end-to-end, and for others you prepare libraries for the music editor to cut against each episode. Do they involve different approaches?


For half-hour shows, it's all predominately libraries. But "Sports Night" was scored. With shows like "Norm" and "Drew," there's little dramatic scoring - it's mostly transitional Ins and Outs. It's really the nature of music in those shows to get us quickly from one setup to the next, of bridging two different tones. There's no reason for me to score those every week.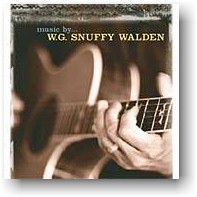 You have a unique set up here at your Los Angeles studio: a spacious control room and a recording area with separate vocal and instrumental booths. How do you work?


I have a studio that's an exact [musical] match to this in my home. The only difference is that I don't have all the mixing tools. But I have all the samplers set up in a smaller room at my house. I've met with the producers and we've got a whole list of the cues they want me to do. I have a great staff [including freelance mix engineers Avi Kipper and Ray Pyle, plus office manager Tim Young] that will have set up everything for me, so I'm ready to go when I sit down and start making music. That's how I manage to do so many shows every week. I'm personally scoring six shows this season.
At home I work in [MOTO] Digital Performer, with direct recording of acoustic instruments, if that's what's called for, and MIDI for the sequencer and synth voices. I'll just sketch with these [elements] and generally play it a couple of times to get the general idea. And then maybe finesse the theme and work musically on it. I spend an hour on that, and then another hour or two getting the timing just right - opening up the themes so that it caresses the film; never intrusive; never pulling you out.
For library-based shows, we deliver the cues in stereo on CD-ROMs. If it's more complicated, we'll give the music editor a Pro Tools Session. We tend to mix in Pro Tools because that's generally how they [Merelyn Davis Music, and the dubbing stages] build their sessions. For my hour dramas I deliver split-out tracks on one or two [Sony] PCM-800s, just like film. We deliver an eight-track split so that they've got control of the percussion, the guitars, and the strings - I try to deliver everything that way because [it offers] maximum flexibility.
We can work very quickly in our studio. I just bring in my Digital Performer files, recall a mix on the Euphonix [CS Series] console, and mix to the R-1 [hard disk recorder]. Each show is computerized. We can recall snapshots we've used before, and go back to other mixes - there's nothing like it!

Are the shows asking for surround-sound mixes?


No. Nobody has talked about that to me yet.

What composer do you admire most?


Tommy Newman. Every major score Tommy's done has been temped in to every television show you've ever seen! He has a very true, clear, unique voice that speaks to me. And he has "heart;" Tommy's music is always emotional and always lets the moment play. Which is one reason why [his music] is used so much for temp tracks. It's not hitting anything and yet it's hitting everything.

Do you have any formal training?


I was thinking about it. I dropped out of college on a pre-med/math major to play in a strip joint for 12 bucks a night - I went from being a wannabe doctor to a rock musician. But once I started doing all this, I signed up at UCLA for film-scoring school. After three weeks my instructor told me: "Listen, you have what we want - you have a job. When you run out of jobs, come back to school!" [Laughs at the memory.] A year later I ended up hiring this fellow who taught me, Mark Waters, to orchestrate and handle some arrangements for a TV movie. He's a wonderful composer.




©2023 Media&Marketing. All Rights Reserved. Last revised: 02.20.23